Both the game and the series succeed not only because of the story of survival, but also because of the compelling father-daughter dynamic. Well, discover Pedro Pascal in this role.
Pedro Pascal is officially the 'daddy' of Hollywood. The role of him as grumpy Joel in The Last of Us finished confirming it. The actor has taken this title very seriously and does not stop joking wherever he goes. The fact is that the HBO Max adaptation is not the only character of this style that he has and that is where his reputation comes from.
Before being the mythical Din Djarin in The Mandalorian -another 'daddy' to keep an eye on- was a father figure to a young orphan in a movie called prospect. If just reading this has made you want to see it, it is available at Prime Video.
Watch on Amazon Prime Video
Prospect centers on Cee (Sophie Thatcher) and her father Damon (Jay Duplass), who they travel to a distant moon to find some precious stones. The plan will quickly turn into a dangerous mission when they come across a group of criminals who want to take over the wealth of the area. Young Cee will not only have to protect herself from villains, but also from the greed of her own father, which unleashes horrible consequences.
One of those criminals that appear is played by Pedro Pascal, who will end up making sure that Cee is safe and sound. Their paths come together out of necessity and they both have to find the best way to understand each other. Sounds familiar, right?
As it happens in The Last of Usare two very different personalities who join forces to face an inhospitable world. While in the HBO Max series they don't wear heavy armor, here they are dressed in special suits and, instead of being infected, their main enemy is lack of oxygen. A science fiction film that, of course, is worth it.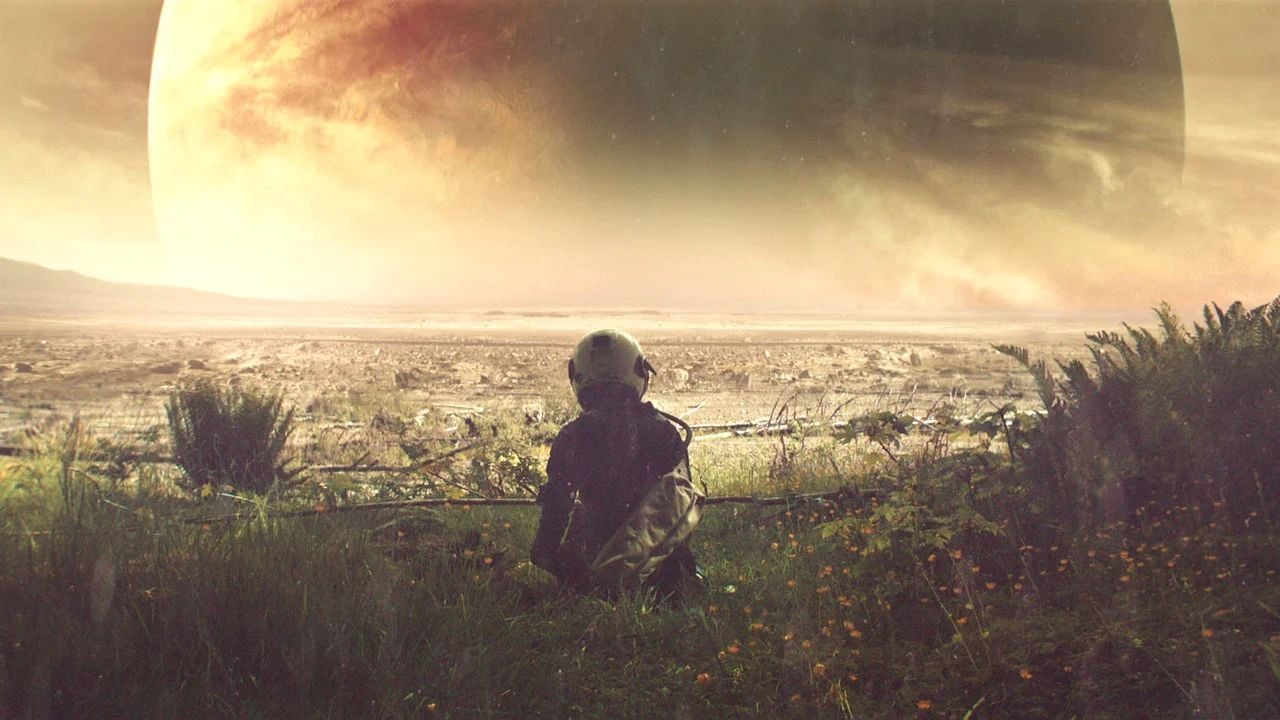 Apart from comparisons with The Last of Usthe tape feels fresh and original. He doesn't resort to visual effects as the only way for the show, but leaves time to develop the characters and the story. It's one of those science fiction movies that mainly He talks about the journey of two people, which he uses to complement the most fanciful and adventurous part..
Directed by Zeek Earl and Christopher Caldwell – who drew on their own short film for the feature – it's a great choice for fans of the genre, and while the storytelling sometimes falls at loose ends, it's still compelling. a very entertaining and, at times, exciting story. In addition, he maintains something that stands out in The Last of Us: The conversations between Ezra and Cece are some of the best parts.
If a weekly episode of The Last of Us it seems short, try to calm the craving with this tape.