Matt Bettinelli-Olpin and Tyler Gillett direct the newest installment in the slasher saga, which gets better every year. Already in theaters.
When Matt Bettinelli-Olpin and Tyler Gillett took over the reins of the franchise scream in 2020 they wanted to do something very complicated: honor the essence of Ghostface while presenting something new for the audience. they got it with scream (2022) and have consolidated it with Scream VIthe film that hits theaters this Friday, March 10.
You cannot launch the sixth installment of a horror saga without tightening the screws a bit on the villain and that is what they have opted for this time. "It had to have a level of intensity and realism that I think has always been a part of Scream, but amplified. We were in a new setting and we had to raise the stakes. Ghostface had to be more brutal and relentless", says Tyler Gillett in an interview with SensaCinema.
'Scream VI' is bloodier, scarier, more meaningful and fun than the previous movies. We all love the series, but we are very proud of what we have achieved in this one.
After the massacre that occurred in the previous film, Sam, Tara, Mindy and Chad try to lead as normal a life as possible. For this reason, they decide to escape from Woodsboro and move to New York, a bigger, freer and -apparently- safer city. However, it is difficult to escape from their own fears and they begin to see the famous killer in the ghost mask everywhere. The group of friends is not willing to give up and prepare to kill him.
"It's nice to go so deep into a movie scream. How these people deal with trauma, something that hasn't been talked about in depth in the franchise. For example, you meet Sam in therapy at the beginning of the movie. And it's like: why haven't we seen these characters in therapy before? Everyone should go to therapy," says Melissa Barrera, who plays Sam in the film.
Gillett and Bettinelli-Opin have not only used New York to add a bit of fresh air, it has also served to set a more realistic setting. "I think the dynamic really makes it easier for the audience to connect with the script and that makes it even scarier," says Jenna Ortega.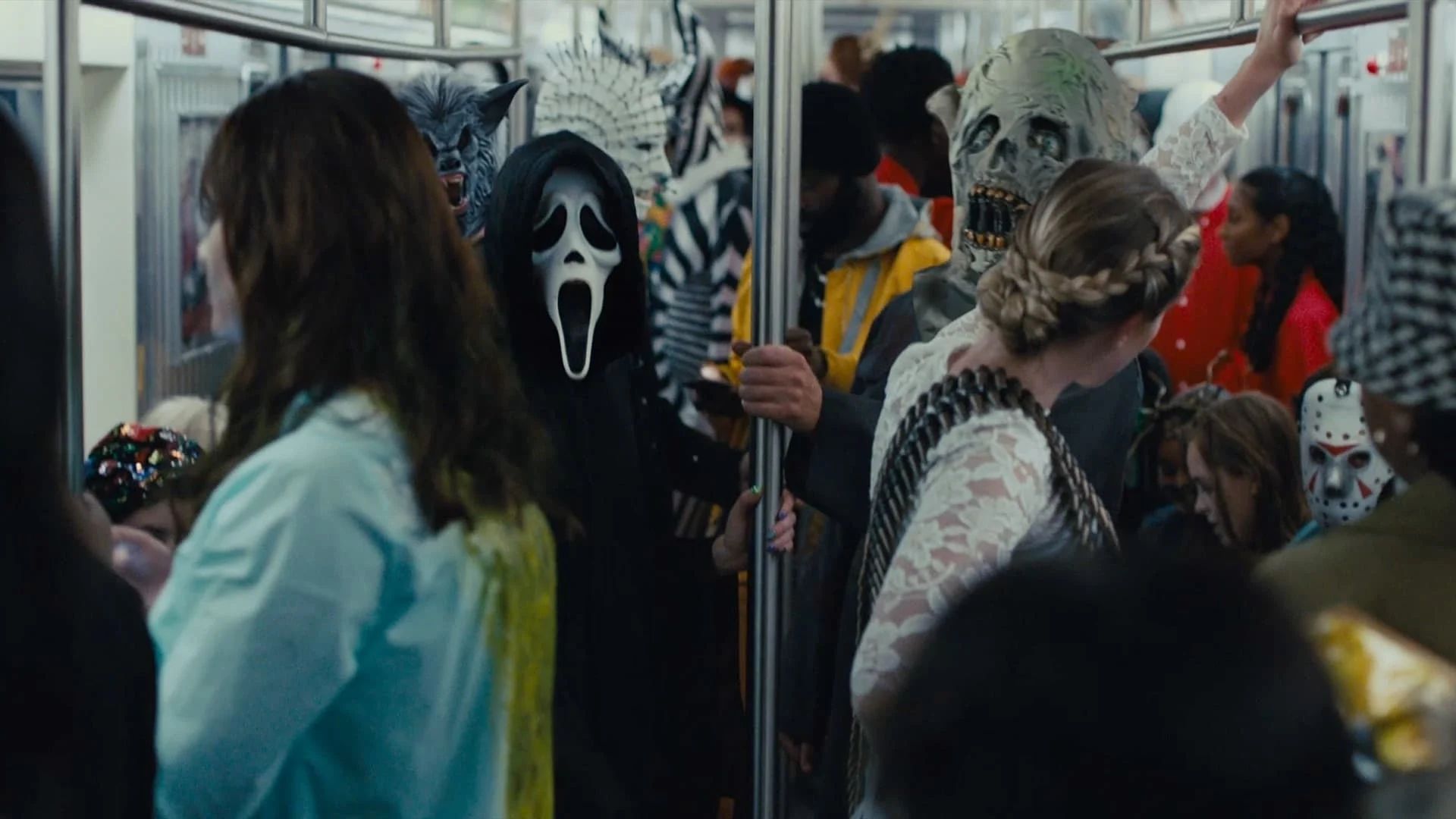 Break the rules to keep the saga alive
Dermot Mulroney, who joins the franchise to play Detective Bailey, believes that no one but them could have directed this sequel. "The films of scream and how to do what they want. The way they edit, the music and everything is perfectly calculated and timed to get the reaction," Mulroney says.
They have a movie about laying out the rules for making horror movies, they set them up and then they break some
Saying it is easier than doing it. In front of the directors there was a franchise that began in 1996 and that left its mark on the horror genre. Its icons marked the generations that would come after – how many times has the death of Drew Barrymore been parodied in the first installment? -, so arriving 30 years later to transform those rules is a risky move that could have gone wrong.
"It's a bit scary to belong to something that is so famous all over the world. It is an honor and I think we all wish with all our hearts to do justice to the fans and make them happy.. This means a lot to a lot of people," says Jasmin Savoy Brown.
Scream VI It is already in Spanish cinemas.