A new episode every week to follow the intergalactic adventures of this peculiar pair of heroes.
One of the biggest hits to come out of the Star Wars universe in recent times is, without a doubt, The Mandalorian. Its mixture of adventure movies and old-fashioned 'western', the incredible charisma of Grogu and the rest of his characters and an exceptional quality in the direction and scripts of the episodes have convinced both the most die-hard fans and the new ones alike. generations that have been approaching them with curiosity. In addition, we are in luck, since Disney+ has exclusively premiered the third season of the series.
Millions of fans were looking forward to the start of this new season., especially after the appearance in the final episode of the second season —'The Rescue' (2×08)— of a character very dear to all the fans. A moment, that we avoid gutting in case you haven't seen it yet, that got all the fans of Star Wars and that, without a doubt, drew more than one tear. Because a moment like that doesn't happen every day.
Din Djarin and Grogu, reunited again
In this third season, the Mandalorian's journeys through the galaxy of Star Wars. A reclusive bounty hunter in his time, Din Djarin (Pedro Pascal) has been reunited with Grogu. And while, the New Republic fights to turn the galaxy away from its dark history. Plus, unsurprisingly, the Mandalorian will cross paths with old allies and make new enemies as he and Grogu continue their journey together. What new adventures await them? From now on, with a new episode every weekyou can satisfy your curiosity, as always, exclusively on Disney +.
The Mandalorian has Pedro Pascal as one of his great interpretive endorsements. It is, without a doubt, one of the best actors of the moment: the actor of Chilean descent exudes charisma in abundance and his imposing physical and gestural presence end up elevating any series and film in which he participates to another higher level. He has even ended up convincing directors of the stature of our Pedro Almodóvar: he stars in Strange way of life, his new short film, set in the old west.
Jon Favreau repeats as 'showrunner' and main writer, as well as executive producing alongside Dave Filoni, Rick Famuyiwa, Kathleen Kennedy and Colin Wilson. Karen Gilchrist and Carrie Beck serve as co-executive producers.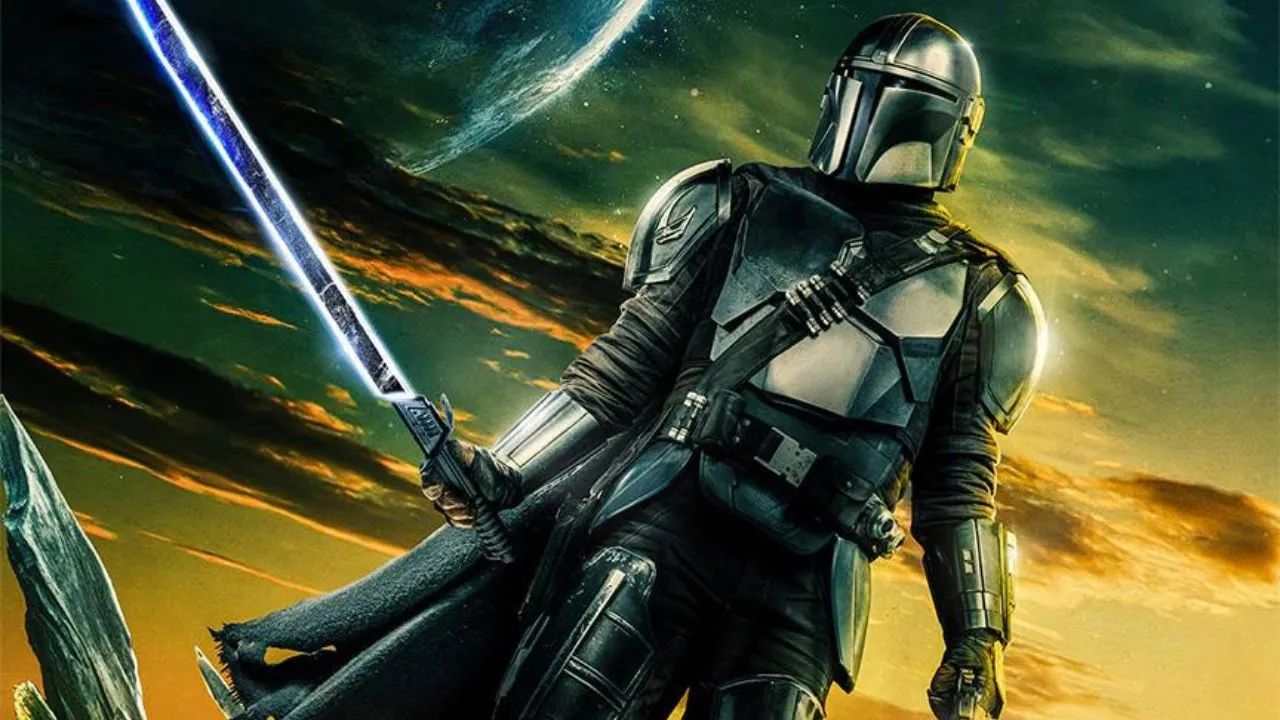 'Star Wars' series: a promising future
If you haven't seen yet The Mandalorian, don't worry: on Disney+ you can enjoy its first two seasons in full and open your mouth for everything that is coming in this third. And if you still want more, you can also see Boba Fett's bookthe 'spin-off' of The Mandalorian focused on this mythical bounty hunter and his lieutenant Fennec Shand, or Andormovie prequel Rogue One: A Star Wars Story with Diego Luna as Cassian Andor. But that's not all, since the future of Star Wars In terms of serials, it looks very promising, with highly anticipated productions such as Ahsoka, Skeleton Crew and The Acolyte.
We, for now, are excited. Reuniting with Grogu, the Mandalorian and all his minions and enemies is something that makes us happy. One of the television events of the year, the third season of The Mandalorianis now available exclusively on Disney +.